2 / 3 WHEELER SHOWROOM MANAGEMENT SOFTWARE
AUTO-DMS

#1

A Top Rated Two Wheeler Showroom Management Software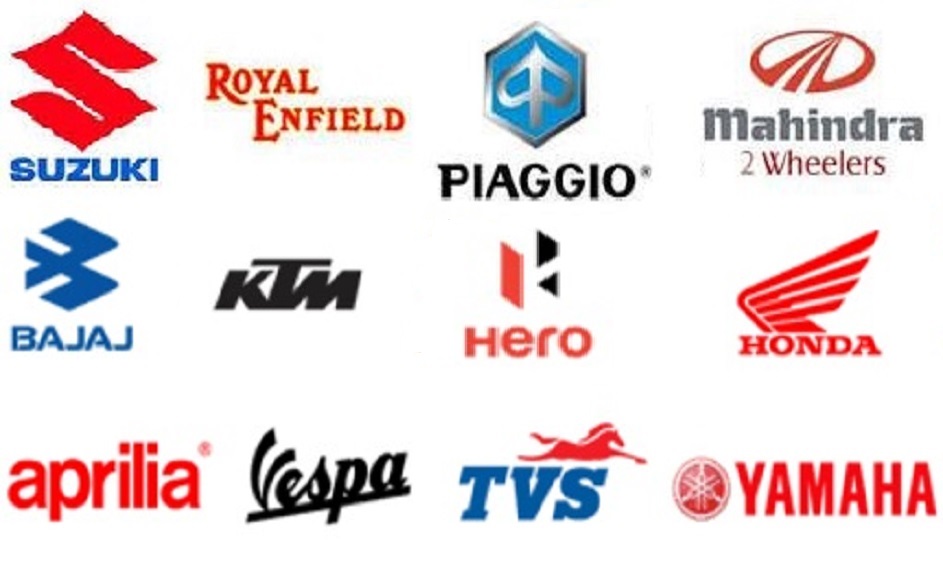 SOFTWARE FOR TWO AND THREE WHEELER SHOWROOM MANAGEMENT
.
Auto-DMS (Two Wheeler/ Three Wheeler Showroom Management Software) Multi User, Multi-Location, Online Software.
Auto-DMS helps dealers to manage unorganised front-office and back-office manual activities of Vehicle Showrooms, Counter sale of Spareparts & Various Workshop activities.
Runs online on Desktop, Laptop, Mobile & Tablet devices.
Auto-DMS is currently running at Key brands including Honda, Hero, Bajaj, TVS, KTM, Royal Enfield, Piaggio, Vespa, Yamaha showrooms & workshops.
Software is successfully running at various two and three wheeler dealerships from India.
SHOWROOM MANAGEMENT
Handle Enquiries Smoothly Leading To More Sales Closures.
Capture Follow-Up Conversation Date Wise On Enquiry.
Follow-Up Overdue Enquiries.
Pair Enquries With The Right Salesperson.
Quotation Management.
Vehicle Purchase & Sales Management
Manage Your Vehicle Purchase & Vehicle Return.
Inventory Management Branchwise With Vehicle Aging.
Manage Vehicle Delivery & Invoicing.
Get Vehicle History Reports, Easy Finance, Insurance Entry, RTO Status.
Powerful Workshop
Manage Purchase & Returns of Accessories, Parts (including local parts) & Oil Purchase.
Streamlined Workshop with Real-Time Spareparts, Accessories & Oil Inventory.
Manage your Multi-Branch Spares Inventory (Brandwise).
Track Reorder levels of Spareparts.
Job Card Management & Billing.
ACCOUNTS
Payment Voucher, Receipt Voucher.
Cash Book & Bank Book.
Customer Ledger, Dealer Ledger, Supplier Ledger.
Finance Company Ledger, Finance Incentive Ledger, Insurance Company Ledger.
TA Ledger, Employee Ledger, Broker Ledger, Expenses Ledger.
REPORTS
Separate tracking for Loan & TA.
Staff Salary Management.
Finance Details Tracking, Insurance Details & Renewal Tracking, RTO Details Tracking.
MASTER RECORD MANAGEMENT
Customer Masters for Old & New.
Finance & Insurance Companies Masters.
Employee Masters.
Supplier & Dealer Masters.
Firm, Bank, Model Masters.
State, District, City & Location Masters.
USER MANAGEMENT & ACCESS CONTROL
User Management.
Module Access Control.
Periodically Data Back-up.
Industry : Automobiles
Tool Used : PHP Codeigniter Framework, MySQL.
Software Website : www.autodms.in
Frequently asked questions
How do I get more details for Auto-DMS software?
1. Call us on our Mobile 90 3928 3922 to know more about the software.
2. Contact our sales team at sales@techwrappers.com if there are any questions.
I own multi-location vehicle showroom. So, is it possible to monitor each showroom remotely with Auto-DMS?
Yes, Auto-DMS software can easily manage a multiple-branch or multi-location showroom concept. It is designed to provide end-to-end, real-time information to optimize operations capable of making the right decisions at the right time;
I own multi-firms automobile dealership. So, is it possible to use Auto-DMS software for my all the firms?
Auto-DMS is developed for single firm dealerships having one or more than one branches. Though there is no restrictions on adding multiple firms.
What are the minimum system requirements to install a Auto-DMS software?
It's a browser based software so no minimum hardware requirements & installation needed. Accessible through mobile, tablet, laptop, desktop.
Being a non-technical person, how does your customer service support us?
For Auto-DMS, you don't need any technical background or knowledge. We have a skilled team of customer service providers who provide the best support to you. Initially, our executives helps to understand the software working on the call through screen sharing.
What security measures are available in Auto-DMS software?
Auto-DMS is one of the renowned software solutions for any automobile showroom dealerships. We take all the possible security measures during and after sales. Also provides proper access controls that are depending upon the role of the person in the organization.
Trusted by Growing Automobile Dealerships